About
What sets Brogna Designs apart
"Full-service design, custom fabrication, and complete interior remodeling — all under one roof."

Consider the scope of a typical full-kitchen remodel:


First, a design must be established that incorporates the appropriate standards and clearances. This may include an analysis of walls that can be removed while maintaining the structural integrity of the house. And, it should include a cost vs. benefit assessment of any significant modifications.
Next, demolition of the space will occur — preferably while maintaining the critical functions like sink and range use to minimize kitchen downtime.
Structural changes are made if required.
Then, plumbing, electrical, and HVAC changes or improvements are implemented.
Meanwhile, cabinetry is custom-built to exactly fit the space and to maximize efficiency of use and storage.
Wallboard, plastering, and painting is completed, and a new floor of ceramic tile or hardwood is installed.
Cabinetry is installed and stone countertops are templated.
Trim-work is completed, the countertops go in, and the backsplash is tiled.
This scope could be handled by a combination of carpenters, plumbers, electricians, plasterers and painters, a cabinet manufacturer selling through a local dealer, and a tile-setter — or you could put it all in the hands of one company and a single project manager. We think it makes most sense to go the latter route, with Brogna Designs being that company.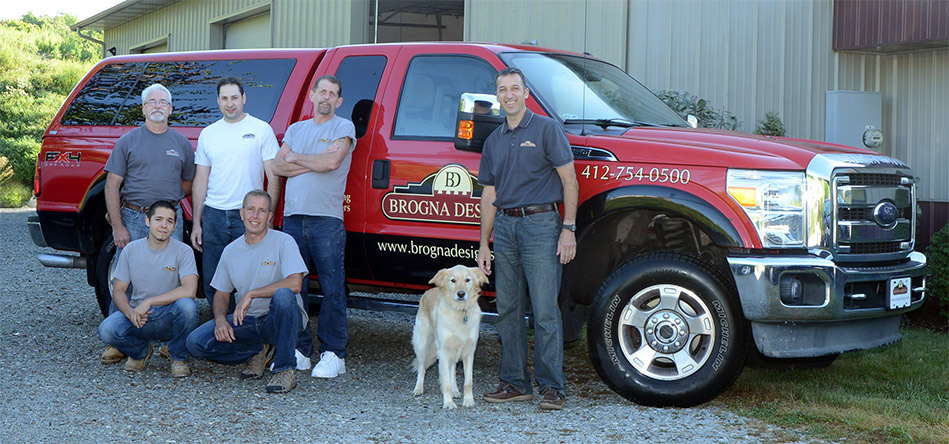 Our Designer/Draftsman will serve as the Project Manager, ensuring that the design you agreed upon comes to reality in the most straight-forward manner. At Brogna Designs, we pride ourselves on getting the job done efficiently and with minimal disruption to your lifestyle. We understand that a home renovation is a significant commitment both financially and personally. So, we respectfully treat it as such — by giving the project and the homeowner our best!
We welcome the opportunity to discuss your next project — whether it be a simple wall unit or bookcase, a bathroom remodel, or a full-scale master bath or kitchen renovation. We are certain that you'll notice a difference in working with Brogna Designs — right from the first meeting — held at your home at a time convenient for you, and at no cost to you. Let us show you what a truly professional remodeling experience looks like.
Meet Lance Brogna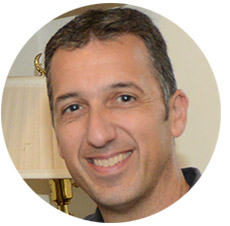 What started out as a hobby, has evolved into a full-service remodeling and custom woodworking operation now celebrating its 16th year.
Founder and President, Lance Brogna, started his professional career in 1990 working as a Mechanical Engineer in the Aerospace Industry. Subsequently, he was employed by Westinghouse Corp here in Pittsburgh. Passionate about design and its implementation, the Engineering field was a great start. But, it was also limiting — the opportunity for hands-on creation was lacking. This drove Lance to satisfy his hands-on need for building via a woodworking hobby.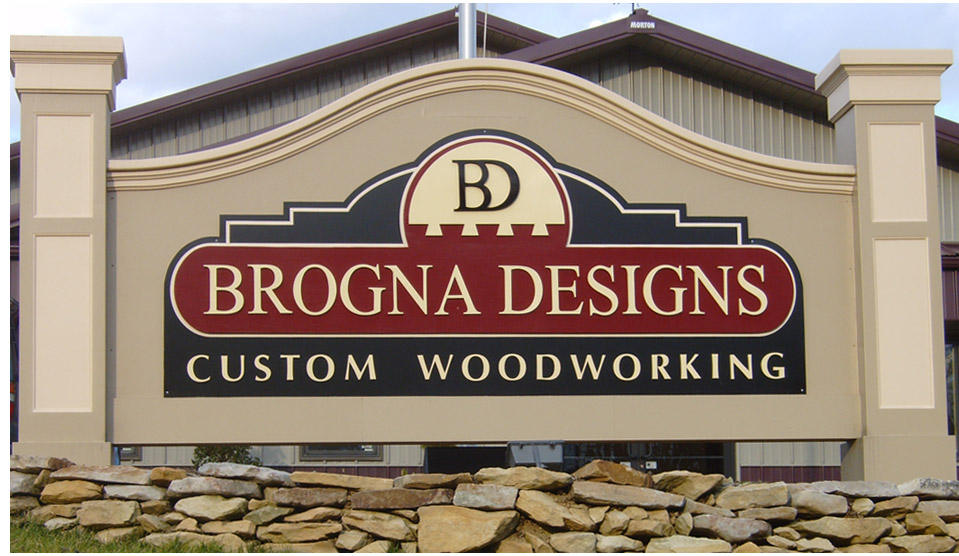 As word spread of his furniture and cabinetry creations, the hobby grew into a small side business, and then into a more time-consuming endeavor. It soon became clear that a professional "fork in the road" was looming. So, in January of 1999, Lance chose the business of Brogna Designs over a continued career in the Engineering field.
In 2005, the business moved into a new production facility that Lance designed and built (with a little help from Morton Buildings). Current staff includes a Designer/Draftsman, several Cabinetmakers, a Finisher, and several Remodeler/Installers. Lance still handles the sales aspect of the business and oversees all operations.